Well folks we got slim pickings for book releases this week. But if you are a lover of TV shows, this week is for you!
Books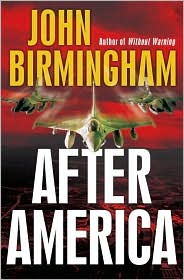 After America
This book sounds really interesting. If I wasn't so wrapped up into reading smut, I
would totally read it!
August 20th


DVD's
Will Netflix this one for this kids. I love movies with animals.
One of the best shows on TV! My boyfriend, Taylor Kitch, is in this show. Love him and Kyle Chandler!
I admit that I used to watch this show. If my Directv was on I still would.

Can't wait for next week's book releases! It's going to be an awesome week for books and music! You'll find out what comes out next week right here next Tuesday at Hanging with Bells!