Happy Monday folks. You are in for a real treat today because this weeks scene from my next Book Boyfriend is a hot one! Enjoy!
Book Boyfriend #5


Jericho Barrons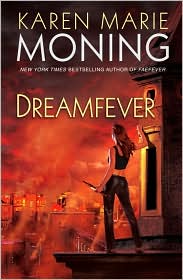 He surprises me. He does not push me with words I do not like to hear. He does not shout at me or call me Mac or insist I talk more.

In fact, when I open my mouth to speak again, he kisses me, hard.

He shuts me up with his tongue, deep.

He kisses me until I cannot speak or even breathe, until I do not even care if I ever breathe again. Until I have forgotten that for a moment he was not a beast but a man. Until the images that so disturbed me are singed to ash by the heat of our lust and grow.

He carries me to the bed ad tosses me on it. I feel anger in his body, although I do not know why.

I stretch my naked body on the sleek silk, luxuriating in sensation, in the sure knowledge of what is to come. Of what he is about to do. Or what he makes me feel.

He stares down at me. "See how you look at me. Fuck. I understand why the do it."

"Who does what?"

"The Fae. Turn women Pri-ya."

I do not like those words. They terrify me. I am lust. He is my world. I tell him no.

He laughs, and his eyes glitter like night sky pierced by a million stars. "What am I, Mac?" He pours his sleek, powerful body over mine, laces our fingers together, and stretches my hands above my head.

"You are my world."

"And what do you want from me? Say my name."

"I want you inside me, Jericho. Now."

Our sex is savage, as if we are punishing each other...

I love this chapter! I chose this part of it because I thought it was hot. See you next week!