This week's Hottie is a flashback from the past! This weeks Hottie made my heart race when I was younger! I was in LOVE with this man! This weeks Hottie is
Jordan Knight
from
New Kids on the Block
!!!
This is Jordan's pic from People's 50 Most Beautiful People Issue!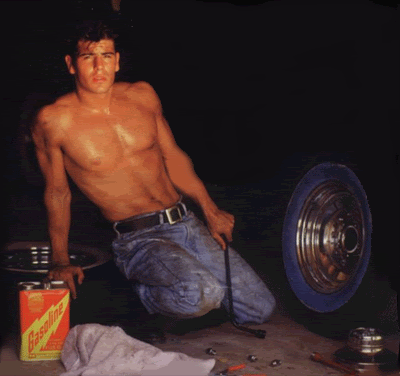 I would mess up my van just to have him work on it if he looked like this!
Here is Jordan with my favorite Ninja Turtle Raphael!!
Gangsta Jordan is in the hizouse!!
For the first time I am giving you a video! Ladies for your viewing pleasure I give you the best Jordan Knight video in existence! Baby I Believe in You Live!!!!
He's still got it folks:
This is Jordan today! Yes he still looks f'ing hot!!
I dedicate this week's Hottie to my cousin Brenda and Kay (
@kmn322
) at
Let's Blog This
! They are both Jordan girls and are both going on the New Kids on the Block cruise to the Caribbean! I wish them a safe journey and lots of fun! Run Jordan RUN!!!!
Until next week!