Happy New Year! Treat yourself to some smutty goodness on this Monday courtesy of my favorite contemporary romance author, Jill Shalvis!
Book Boyfriend of the week: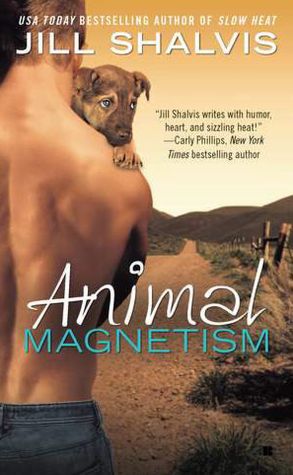 "More," she demanded.
"Thought you'd never ask." He rolled her beneath him and pinned her to the mattress beneath his welcome weight, sliding all the way home.
"I thought I was in charge," she managed to say, her hands sliding up the hard muscles of his biceps.
"My turn."
The timbre of his voice when he was aroused was like a caress as he began to move in exactly the right rhythm to drive her out of her mind. Combined with his talented mouth on hers, and a clever calloused thumb oh so unerringly stroking her at ground zero, she was a goner, and she burst into orgasm with a startled cry.
"Again," he demanded while she was still trying to put herself back together.
"I know it's your turn and all," she panted. "But you should know...I don't take direction as well as you do." He trust deeper now, harder, pulling back each time until he was just barely inside her, making her clutch at him. It was torment, it was ecstasy, the feel of his hard body taking her on a ride like she'd never experienced before. "Brady..."
"I know." Pushing up on his knees, he dragged her up with him so that she was straddling his lap. The new angle had him touching a spot that she hadn't even know she had, and she arched back, crying out, lost in the sensations, lost in him.
Sliding his hand into her hair, he lifted her to him, staring deeply into her eyes. His mouth came down on hers, hot and demanding, pretty much just like the man himself. His hands were still holding her, completely controlling their movements, which should have been annoying. Instead, it turned her on, big-time. Her breasts were crushed to his chest, her nipples hard and aching, sending bolts of pleasure to her core every time he moved against her. His breath was hot on her neck, his teeth scraping along her throat, his muscles flexing as his hips rolled into hers.
"Open your eyes." His voice caressed her as surely as his work-roughened hands did. "Open your eyes and come with me."
GAH! I love Brady Miller and because of his hotness I made him a book boyfriend in 2011. I'm so looking forward to reading so many awesome books this year and discovering new book boyfriends. I hope you enjoyed and trust me when I say that you will want to read the rest of this book!