It looks like we get a break from the adult releases this week. This will give us addicts the chance to catch up on our TBR's right? Right?
For Secret McQueen, her life feels like the punch line for a terrible joke. Abandoned at birth by her werewolf mother, hired as a teen by the vampire council of New York City to kill rogues, Secret is a part of both worlds, but belongs to neither. At twenty-two, she has carved out as close to a normal life as a bounty hunter can.
When an enemy from her past returns with her death on his mind, she is forced to call on every ounce of her mixed heritage to save herself—and everyone else in the city she calls home. As if the fate of the world wasn't enough to deal with, there's Lucas Rain, King of the East Coast werewolves, who seems to believe he and Secret are fated to be together. Too bad Secret also feels a connection with Desmond, Lucas's second-in-command…
This sounds like a great read! Stella was talking about
it on Twitter this morning so I'm going to get this one today.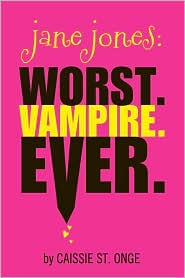 I LOVE these guys!