Well folks there aren't any real good books this week. We were spoiled for the past 2 weeks and the Book Gods are punishing us now! Here are some items that I found interesting.

Books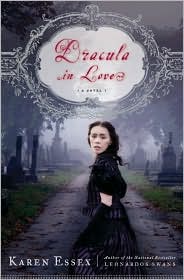 Dracula In Love
This story is told from Mina Harker's viewpoint. Sounds kind of interesting.
The Adventures of Ook and Gluk
I had to include this book! How awesome is this: Kung-Fu Cavemen From the Future! I will pick this up for my son, but you know I'm going to read it. LOL!
Movies