Here are some new releases for the week of April 20, 2010
Books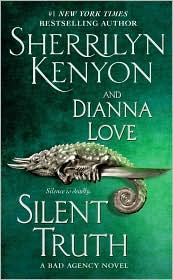 In the sizzling new adventure from New York Times bestselling authors Sherrilyn Kenyon and Dianna Love, a red-hot BAD boy teams up with a sexy television reporter on an explosive quest for revenge.
Tough-as-nails Bureau of American Defense agent Hunter Thornton-Payne is no stranger to uncomfortable top-secret missions, but tonight takes the cake. He just needs to stick out a stuffy charity fund-raiser long enough to find the ruthless assassin he's hunted for four years. It's a rogue operation, but Hunter's got nothing to lose—until a beautiful brunette unexpectedly pulls him into her own dangerous agenda. Abbie Blanton will do anything to cure her mother's mysterious illness. When a high-profile heiress is murdered as Abbie tries to blackmail her for clues, Abbie realizes she's stumbled into an unforgiving conspiracy—and she's the next target. Soon, she and Hunter discover an alarming connection and begin a treacherous battle against an evil enterprise that someone will go to terrifying lengths to keep hidden.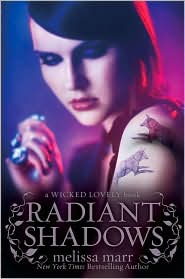 Book 4 of the Wicked Lovely Series.
Music
Movies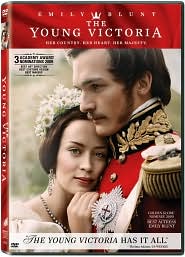 I have wanted to see this movie for a while. I love the Victorian time period and am enjoy watching movies from this period.
I read the book for The Lovely Bones and it was quite sad. I don't know if I can watch this movie.
Avatar will be available on Earth Day, April 22, 2010. All of you blue alien lovers can rejoice that your favorite movie is finally being released on DVD. *looks at Jules*
You'll have to forgive me for not putting too much effort into the post this week. The Boss Lady has not been feeling well for days, so I've had a hard time doing anything that I enjoy.
Until next week...