Here are the new releases for 3/30/09 that have caught my eye.
Books
I still have to read book 1 of this series. I have heard so many great things about it and need to get on the ball and read it! I really put this here for Jules cause she loves Ms. Tarabotti.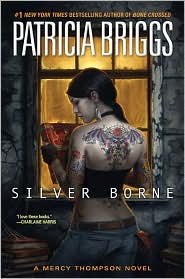 Everyone is talking about this book! This is another series that I haven't read yet. I am about 40 pages into book 1 of the series and will have to catch up.
Music
So Usher's back with a new CD. I've heard the 1st track off this album and like it a lot. You can't go wrong with an Usher CD. He always has great tracks on it.
Movies
There is only one reason that I am watching this movie. 3 words. Robert Downey Jr. I freaking love this man. I really don't think I can say that enough. RDJ is the man! I love his chemistry with Jude Law so I will be purchasing this one so that I can watch RDJ's hotness over and over again. I know this is unrelated but I CANNOT WAIT to see Iron Man 2.
I will be purchasing this movie for the kids. They are so excited that this is out on DVD. My boys love The Chipmunks and my Faith loves the song Single Ladies. The Chippettes sing it in the movie so I'm sure she will be dancing along to the song.
So tell me what new releases you are looking forward to tomorrow.