So here I am a week later tired, weary, and snowed in! First we had Snowopocolypse on February 5th thru February 7th. It dumped 23 inches of snow on our area. Then on February 9th thru 10th Snowopocolypse's bitchy sister Snowmageddon came and dumped an additional 20 inches on us along with 50mph winds. You see Snowmageddon was worse because we actually went out and shoveled after Snowopocolypse only to have more snow replace it. Here are a couple of photos of the last couple of days.
This first one is after the first storm:
And this second one is after the second storm:
You'll have to forgive me for the lack of pics and videos. Unlike some people *cough*
Julia
*cough* I was not excited for the snowfall. I do not like snow. I was born in raised in New England where the winters really sucked and little Belinda did not enjoy playing in the snow because it was cold and wet and her brothers would torture her with it. It was so refreshing to move to Maryland and not deal with all the snow. Maryland has spoiled me because my family and I were totally unprepared for the madness. I am not a snow lovah! I don't like playing in it. I don't like making snow angels. I cringe inside when my boys ask to go out and play in it. I think you get that I dislike it. The only thing that I enjoy about it is that it's beautiful as it falls from the sky and clings to the trees. I am just really happy that we made it through this mess. Lot's of people lost power and telephone service. We came pretty close to losing both. Our furnace shut off a couple of times because the snow and wind were so cold that if gelled up the oil in the line. Thankfully my hubby managed to get it working every time. We also began to get low on food and Faith began to run out of diapers. But thankfully my father in law had a 4X4 vehicle and was able to take us to pick up more stuff that we needed. I got real close to wrapping Faith up a makeshift diaper. LOL! Right now our vehicle is still buried in the snow but I'm sure we will be dug out by tomorrow. Our streets in the neighborhood have finally been plowed! I had call to the county aministration and complain to them the streets had not been plowed in 5 days! Yes Snowopocolypse and it's sister were no fun for me.
Well the good thing is I managed to get some reading done. So for the first time ever on my blog, I am going to write a review. I'm so nervous. Here we go!
Now you may be wondering why I would use this particular book as my first review. Well it's quite simple, it was an easy read and I enjoyed it a lot more than I thought I would. I don't really know a whole lot about the BDSM scene. I mean who does right? Maybe I shouldn't ask that. Ahem. Well one day I came across a tweet by the wonderful
@smexybooks
in which she was talking about a book. You see I listen to all recommendations from this woman and I tell you Smexi knows her stuff! By the way if you aren't following her you need to. Here is a link to her blog:
http://smexybooks.blogspot.com
So that little bit of history brings me here to my first review.
Bound to Please by Lilly Fiesty
was a wonderful surprise. It's about a woman named Ruby that is an events planner with her friend Meg in San Francisco. Meg confides to Ruby one night at one of their parties that she would love to be more adventurous in the bedroom with her husband and asks Ruby for advice. This is a subject that Ruby would rather not talk about but lets her friend know that she has dabbled in S&M with a previous boyfriend. Deep inside Ruby wishes she and her previous boyfriend would have taken the S&M even further. Ruby is then introduced to Mark St. Crow an up and coming rock star that can have any woman he likes. Even though Mark is 10 years her junior they are instantly attracted to one another. Ruby soon finds out that Mark may be just what she is looking for. They both have similar interests in music, art, and BDSM. Ruby soon discovers that she can really indulge in her fantasies with Mark. While Mark discovers that he has grown tired of the groupies and that Ruby may be the woman he has been looking for all along.
I will admit that at first I was a little put off by the BDSM. But the author did such a great job at writing those particular scenes. The sex scenes just got better and hotter as the book went on. I was also told by
@smexybooks
that there was a particular scene that she enjoyed involving a piece of fruit. A strawberry actually. I can say I was not disappointed when I read that scene. I don't want to give anything else away about this book. You need to read it. It's that good. You may find yourself fanning your face when you reach the end of this book. I know I did.
So I am going to give Bound to Please 4 bells!
This book is the total package! It has heat, lust, love, and a subject that's not in a lot of books that is tastefully done. It added so much more heat to the storyline. I also learned that you can get more pleasure from strawberries other than eating it! There is also a sequel to the book titled
Dare to Surrender.
I have that one as well and if it's anything like the first one it's going to be one hot read!
So that's it for my first review! I'm so excited that it wasn't that hard to write and that I actually enjoyed it. I would like to thank my friend the wonderful Jules for having so much confidence in me to do a review. She has been telling me for a while that I could do it. So Jules, this smutty review is for you! Please go over to her blog and show her some love. She also has a post and lots of pics and videos on Snowopocolypse!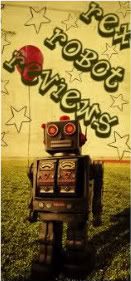 So now I'd like to ask you a question.
Has there been any books that were beyond the norm that you have read and enjoyed?
I can't wait to hear your answers!